In the world of Bollywood, love knows no boundaries. Age is just a number, and these male celebrities have proven that by breaking the age-old norm of having an elder wife.
These couples have inspired many with their love stories, showing that when you truly love someone, age doesn't matter. Let's take a look at some of these Bollywood celebs who are younger than their wives.
Bollywood Husband Celebrities Younger Than Their Wives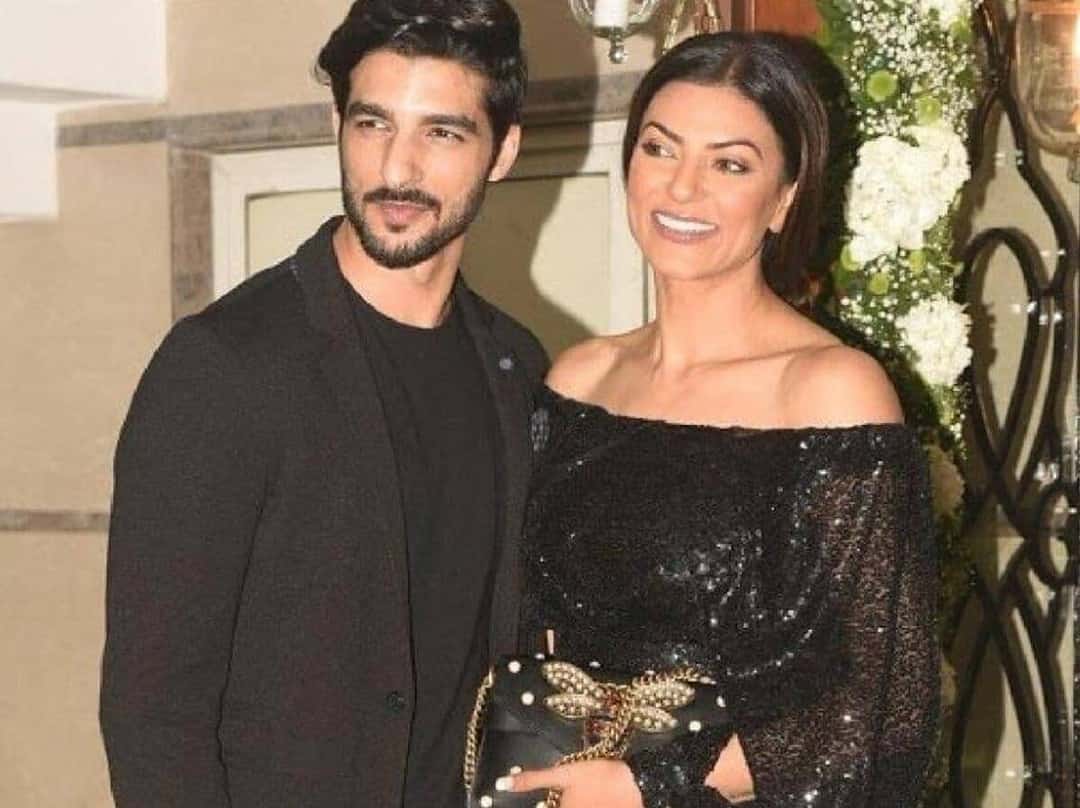 Mark Twain rightly said –
Age is an issue of mind over matter. If you don't mind, it doesn't matter.

Mark Twain
Age is just a number for those in love. Even in Bollywood, couples don't let something like age come in between their love for each other.
We have all seen aging heroes romancing young heroines but the dynamics of love are changing rapidly. There are many Bollywood celebs and actors who are younger than their wives.
Here we mention some of the most successful couples in Bollywood who took the plunge and got married despite their age differences.
Sunil Dutt and Nargis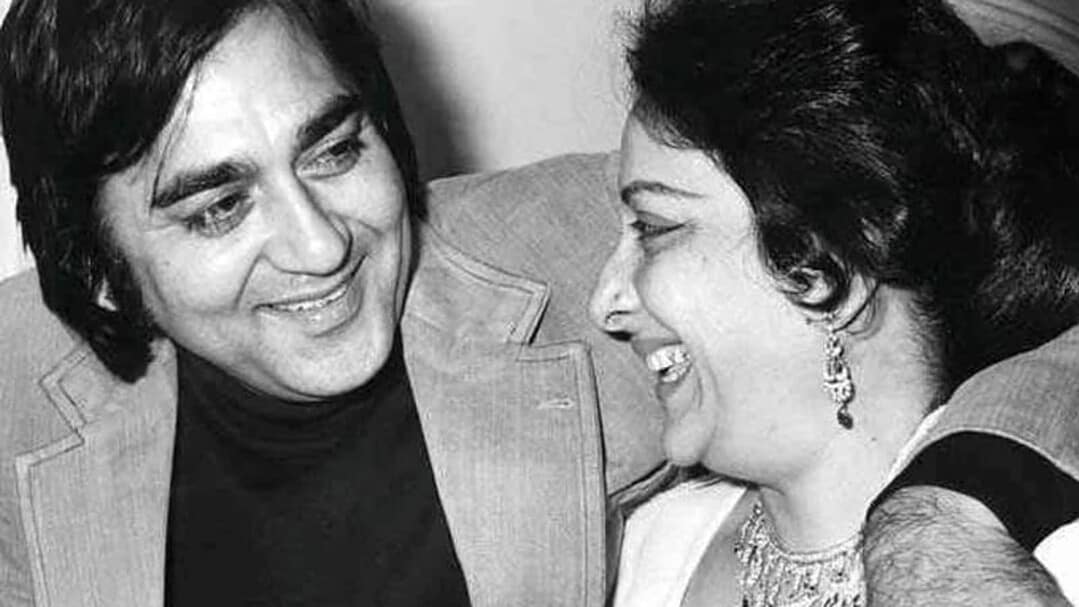 The legendary actor Sunil Dutt married Nargis, who was a year older and a bigger star than him at the time. Their relationship began when Sunil Dutt saved her from a fire that broke out on the set of the 1957 film Mother India. Nargis wrote to Sunil, "Darling, do not be angry, but remember that even if I die, I will always be with you in spirit. I am so attached to you that even death cannot take me away from you completely."
Arjun Rampal and Mehr Jessia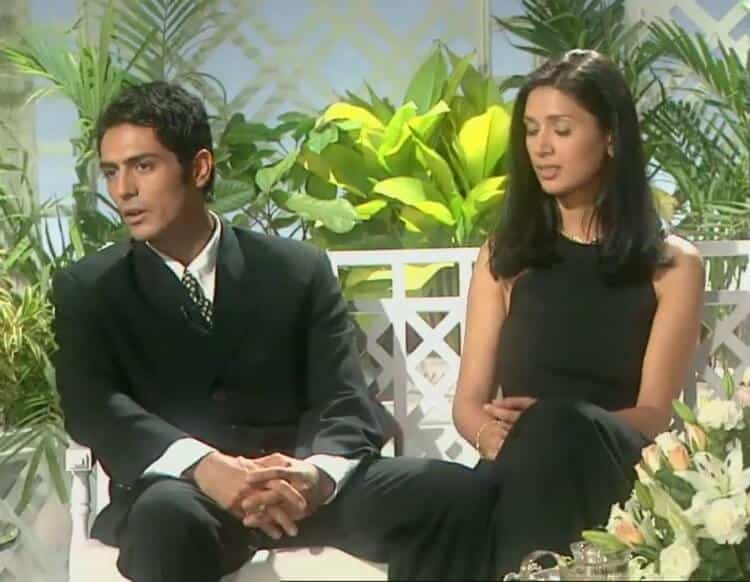 Mehr Jessia is two years Arjun Rampal's senior. The couple has been together since 2008 and has two daughters. Their love is a true testament to lifelong commitment. Even after more than a decade of marriage, Arjun Rampal seems to be deeply in love with his wife. He married the former supermodel in 1998.
Vicky Kaushal and Katrina Kaif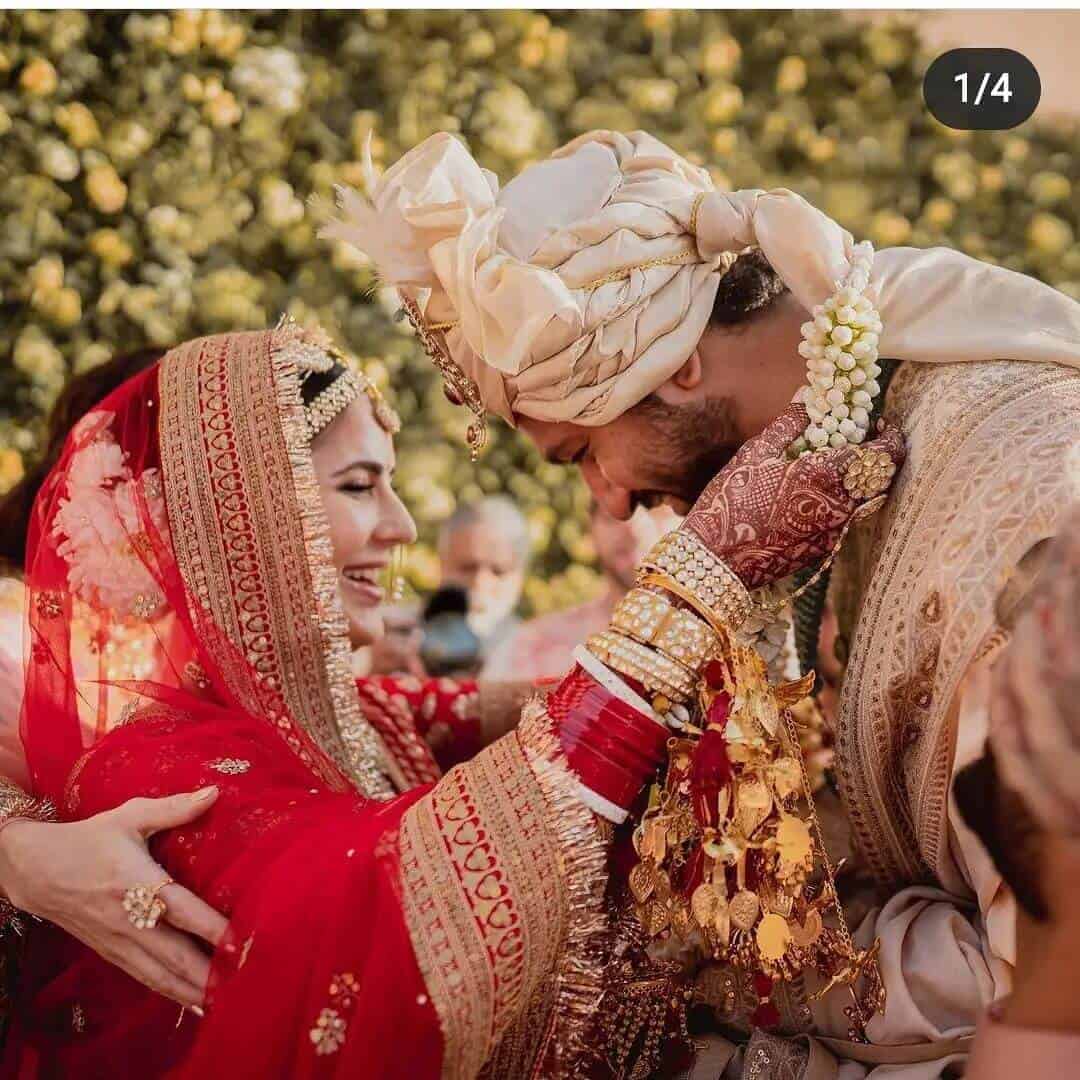 The latest couple to join the ranks of celebrity marriages is Vicky Kaushal and Katrina Kaif. Their love story began in 2019, and they are scheduled to marry on December 9, 2021. Despite the fact that Katrina is almost five years older than Vicky, their love has blossomed beautifully.
Nick Jonas and Priyanka Chopra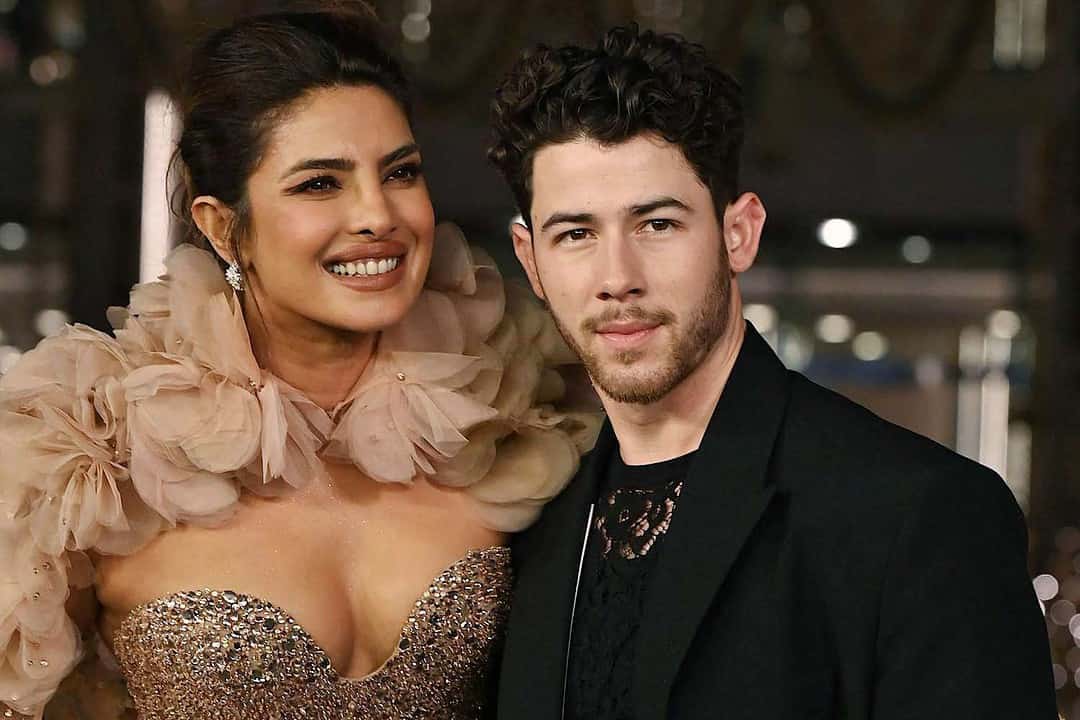 Nick Jonas and Priyanka Chopra are a well-known power couple. They made headlines when they appeared together at the Met Gala in 2017. Nick proposed to Priyanka at her favorite Tiffany & Co showroom, and they married in a lavish ceremony in 2018. Despite their 10-year age difference, they continue to live happily together.
Raj Kundra and Shilpa Shetty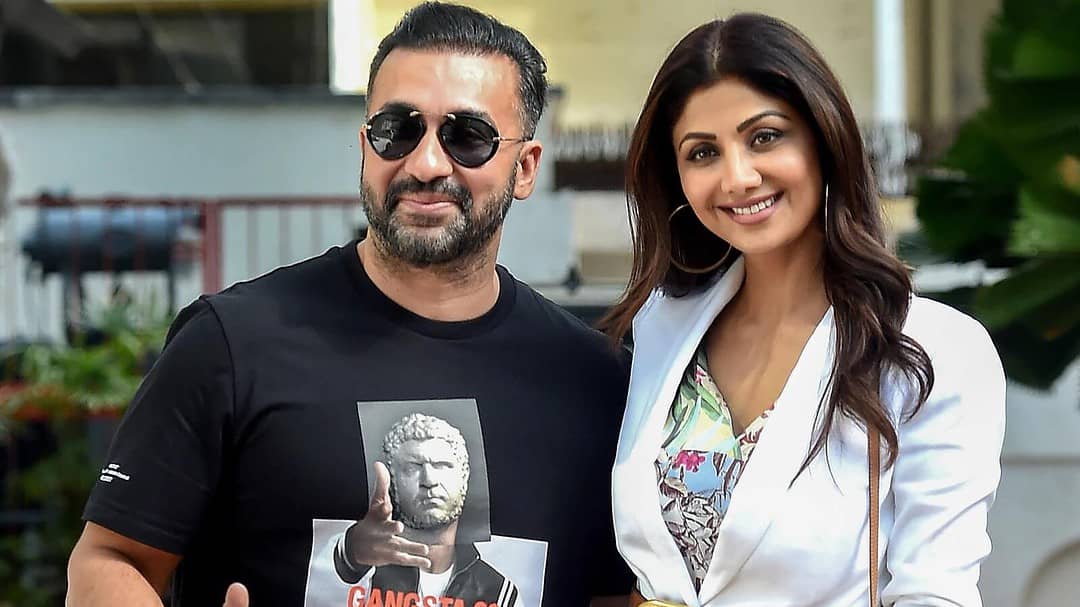 Raj Kundra and Shilpa Shetty make for a power couple in Bollywood. They met during business meetings when Raj was helping Shilpa launch her perfume brand S2. Although Shilpa initially denied the dating rumors, they eventually got married in 2009. While the age difference between them is not significant, Shilpa is still three months older than Raj.
Abhishek Bachchan and Aishwarya Rai Bachchan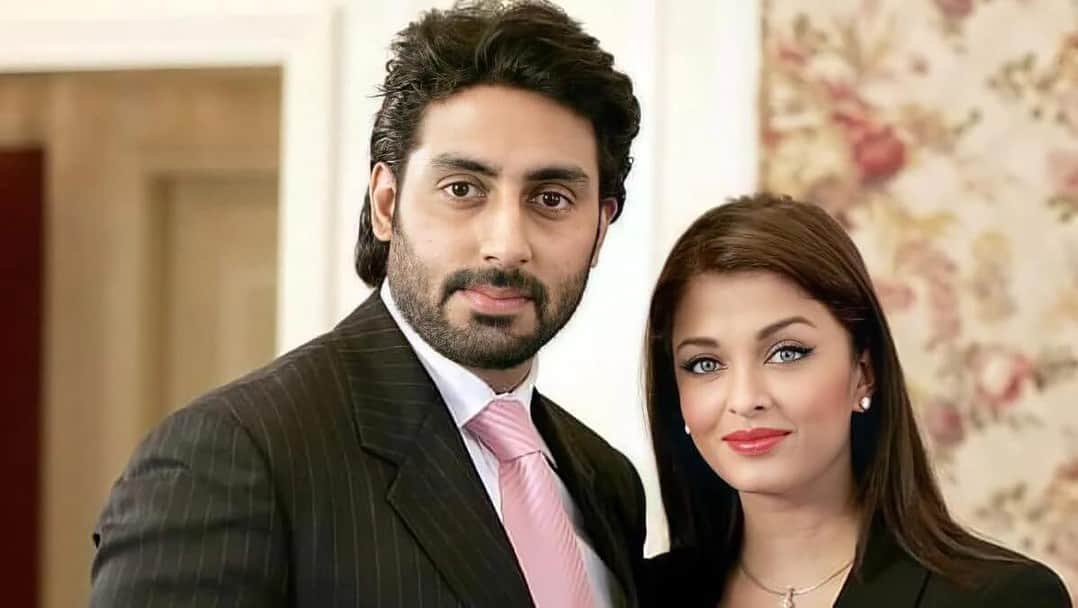 Abhishek Bachchan fell in love with Aishwarya Rai on the set of the film "Guru," where he proposed to her. They married in 2007, with Abhishek being two years younger than Aishwarya. Their lovely daughter, Aradhya, completes their picture-perfect family.
Farhan Akhtar and Adhuna Bhabani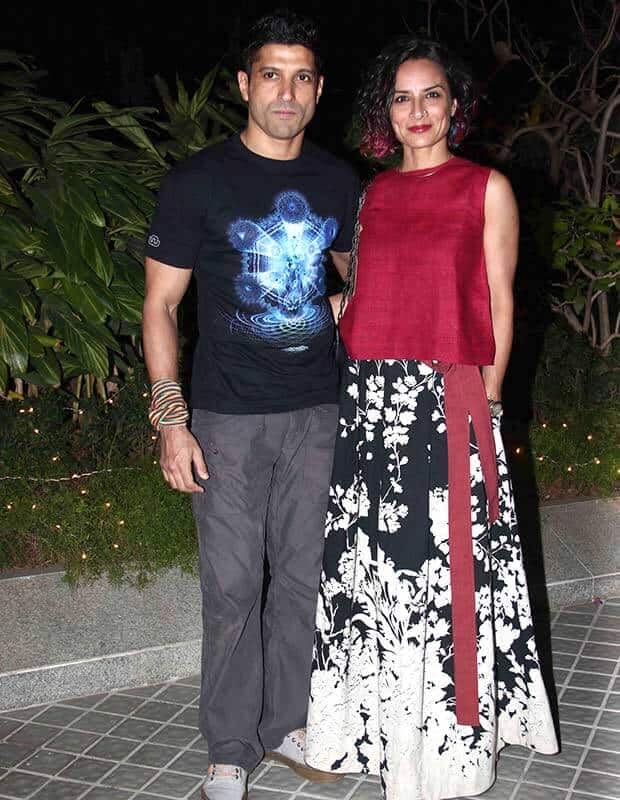 Film director-turned-actor, Farhan Akhtar found love in hairstylist Adhuna Bhabani, who is six years older than him. The couple first crossed paths while Farhan was still penning the script for his debut film Dil Chahta Hai'. Their friendship turned into a romantic relationship and they tied the knot in 2000. Together, they were blessed with two daughters, Shakya and Akira. However, citing compatibility issues, they decided to part ways in 2016 and officially got divorced a year later.
Saif Ali Khan and Amrita Singh
The Nawab of Bollywood, Saif Ali Khan fell head-over-heels in love with established actress Amrita Singh who was twelve years his senior. Defying societal norms as well as opposition from Saif's family due to their substantial age gap, the duo got married when Saif was just 21 years old. They were blessed with two children – Sara Ali Khan and Ibrahim Ali Khan but unfortunately ended their marriage after thirteen years together.
Dhanush and Aishwarya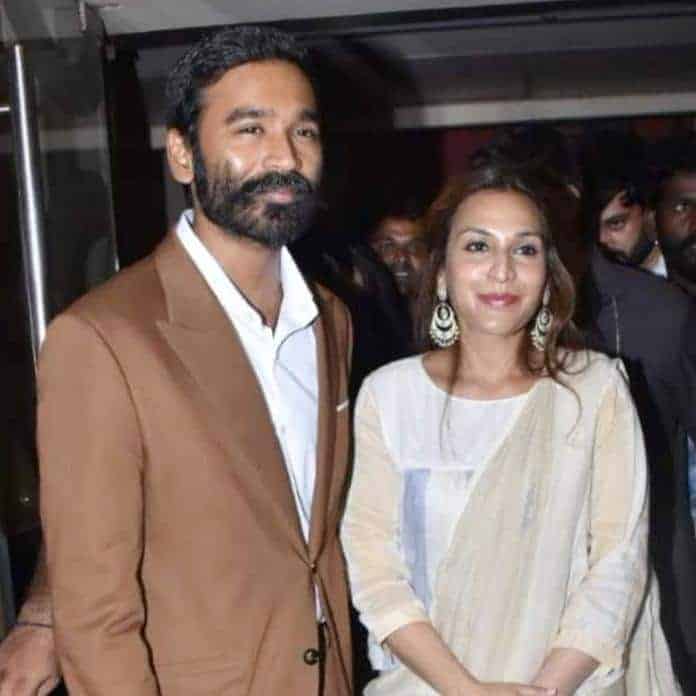 South Indian superstar Dhanush broke age norms by marrying Aishwarya Rajinikanth, who is two years older than him. Their wedding took place on November 18, 2004. Despite facing criticism due to their age difference, the couple proved that love knows no boundaries and have been going strong since then. They are proud parents to sons Yatra and Linga.
Mahesh Babu and Namrata Shirodkar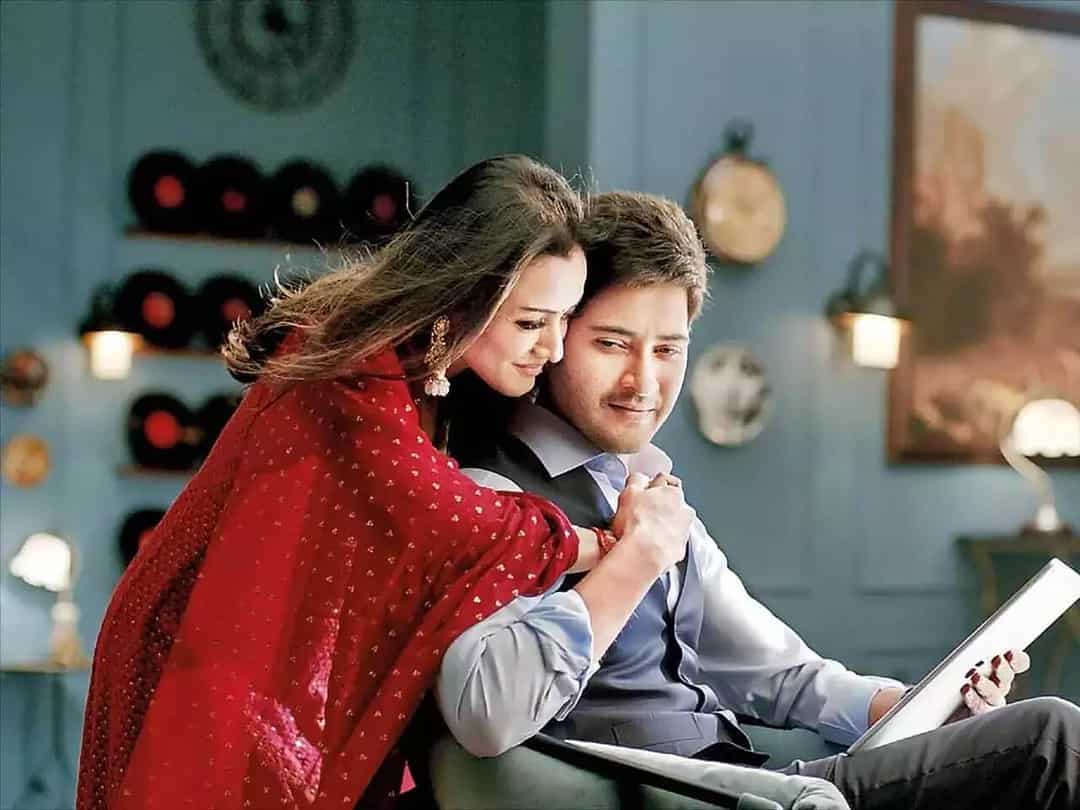 Mahesh Babu, a South Indian superstar, fell in love with Namrata Shirodkar, a former Miss India and actress. They married in 2005 and have a son named Gautam Gattamaneni. Despite their two-year age difference, their bond has only grown stronger over time.
Gene Goodenough and Preity Zinta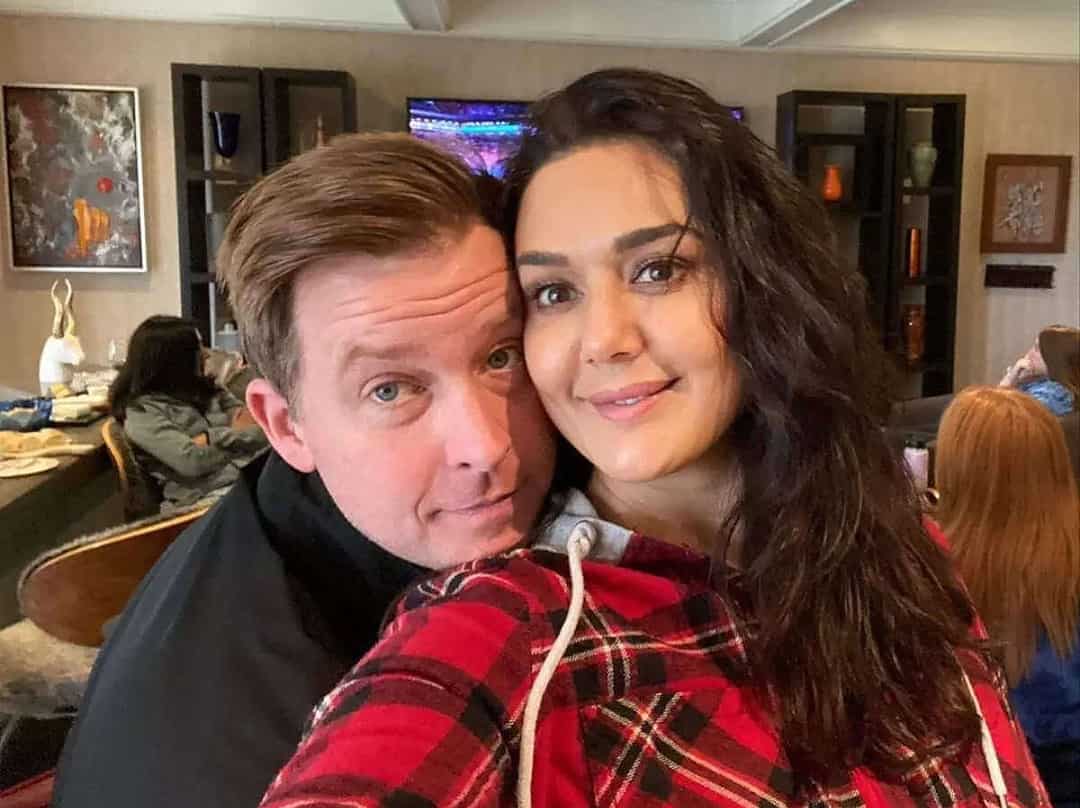 After a controversial relationship with Ness Wadia, Preity Zinta found love with American financial analyst Gene Goodenough. They tied the knot in 2016, with Preity being just a year older than Gene.
Mohsin Akhtar Mir and Urmila Matondkar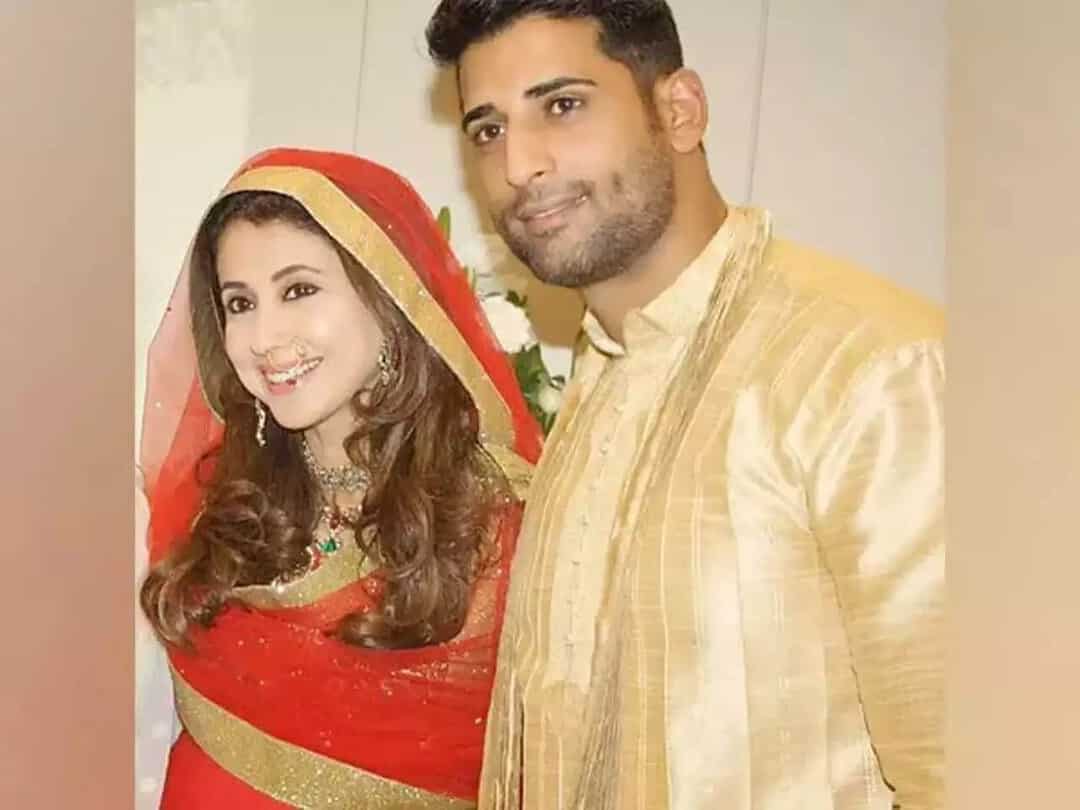 90s Bollywood star Urmila Matondkar married Kashmiri businessman Mohsin Akhtar Mir in 2016. They are 10 years apart in age, but their marriage is thriving. Urmila often posts about her love for her husband on social media, inspiring many fans.
Kunal Khemu and Soha Ali Khan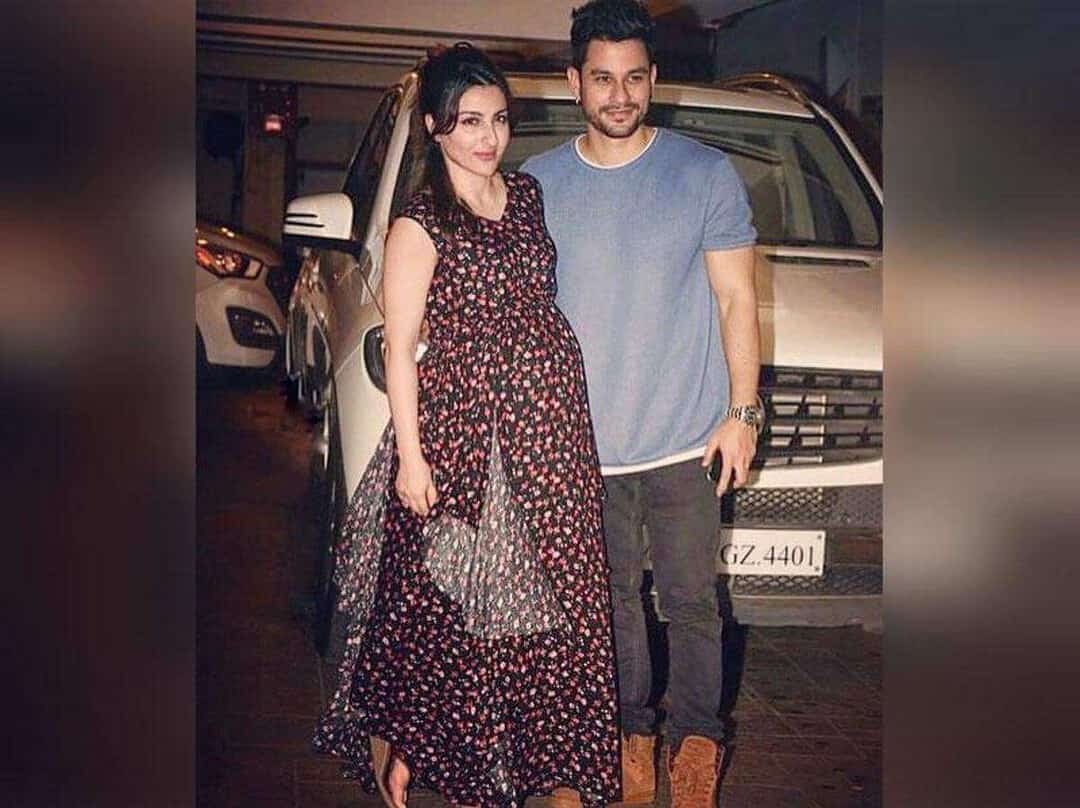 Kunal Khemu and Soha Ali Khan form a sweet and loyal couple in Bollywood. They got engaged in Paris in 2014 and tied the knot in January 2015. They have a beautiful daughter named Inaaya, and despite an age difference of four years, their love remains strong.
Karan Singh Grover and Bipasha Basu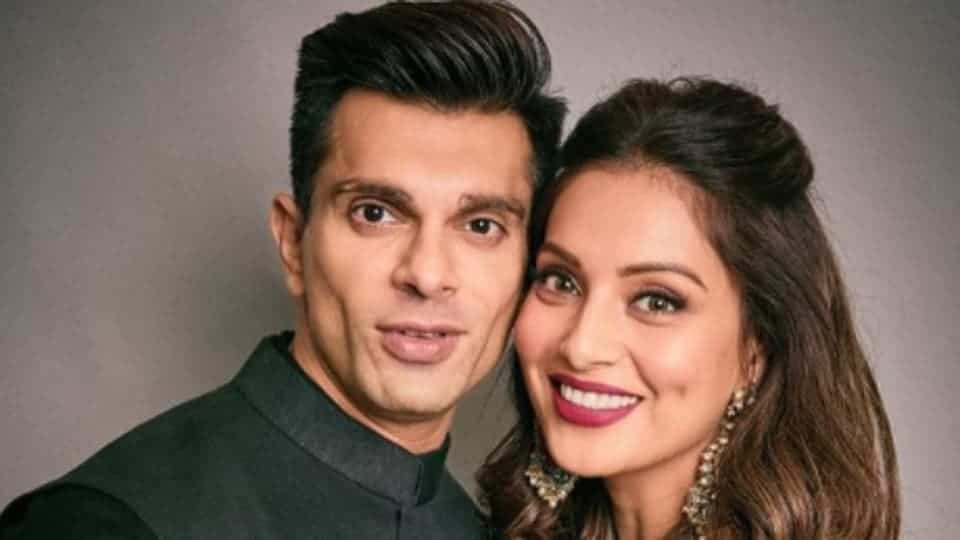 Known for their adorable PDA moments and love-filled photos, Karan Singh Grover and Bipasha Basu met on the sets of a movie and instantly clicked together. They tied the knot in 2016, with Karan being six years younger than Bipasha.
Angad Bedi and Neha Dhupia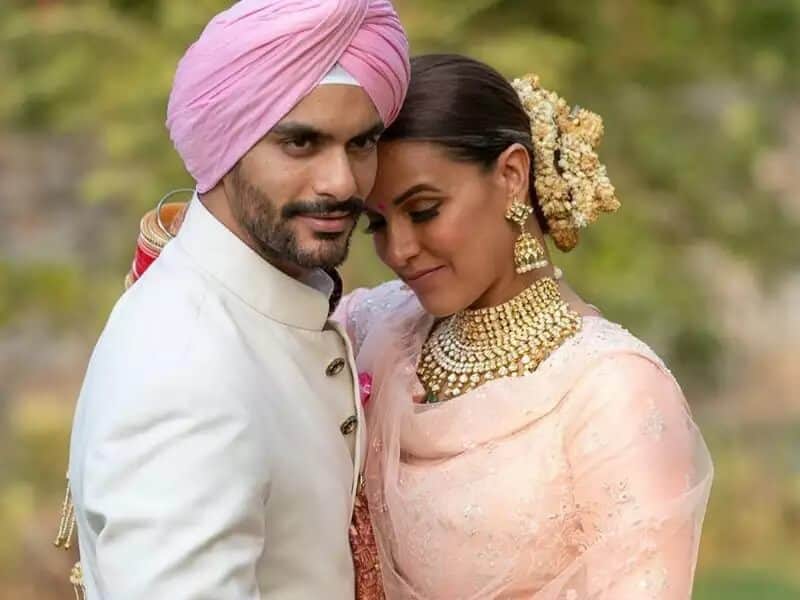 Angad Bedi and Neha Dhupia have set couple goals for many. They got married in 2018 and are proud parents to a daughter and a recently born baby boy. Neha is two years older than Angad, but their love knows no age barriers.
Shirish Kunder and Farah Khan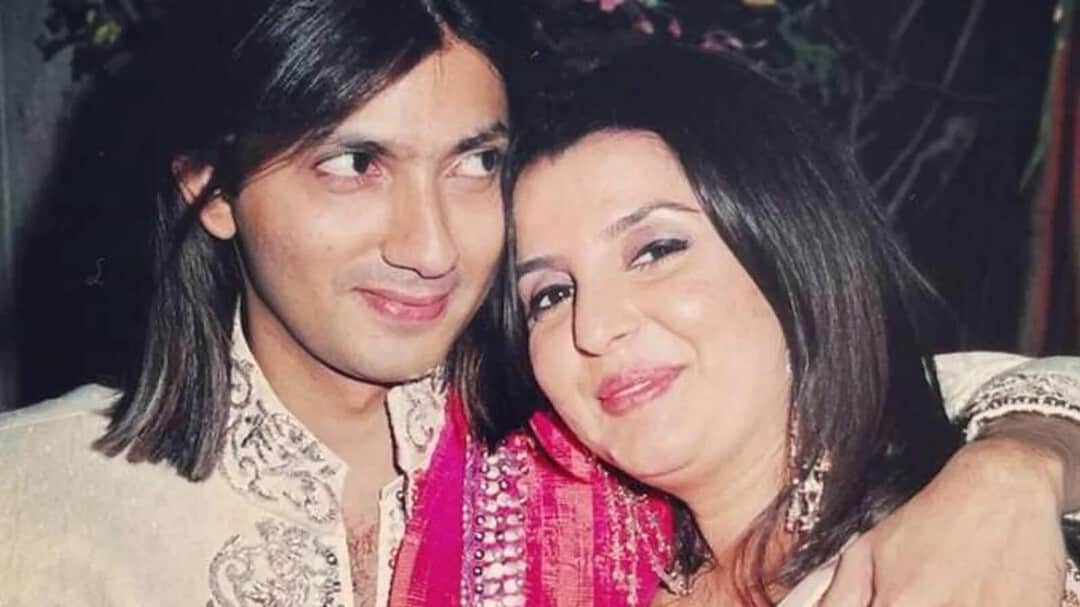 Shirish Kunder fell in love with Farah Khan on the sets of "Main Hoon Na" while practicing his directorial debut. They got married in 2004, with Farah being eight years older than Shirish. They are blessed with three children – Anya, Diva, and Czar.
Aditya Pancholi and Zarina Wahab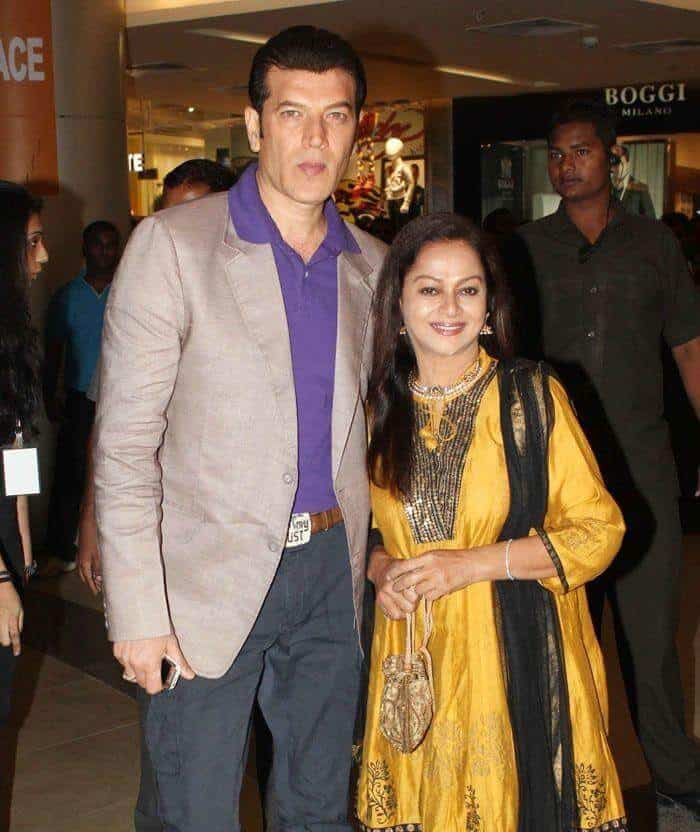 Aditya Pancholi and Zarina Wahab's love story dates back to the 80s when they met on the sets of the movie "Kalank ka Tika". They got married in 1986, with Zarina being six years older than Aditya. Their son Sooraj and daughter Sana complete their happy family.
Neha Kakkar and Rohanpreet Singh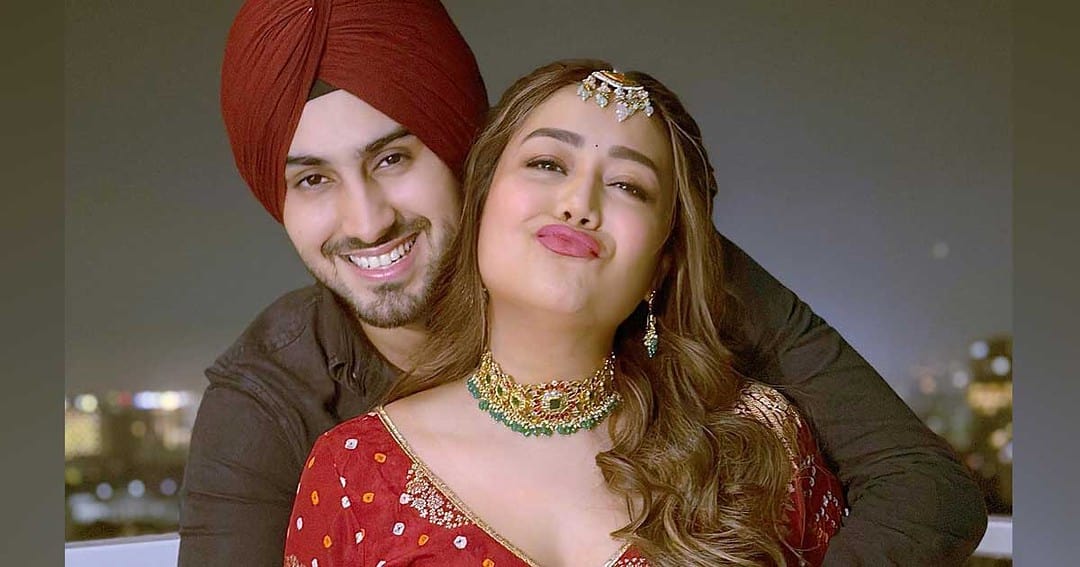 Neha Kakkar, a top female singer in Bollywood, found love with Rohanpreet Singh, a talented singer and actor. They tied the knot in 2020 in a grand wedding ceremony that garnered widespread attention. Despite an age difference of 7 years, their love story is incredibly adorable.
Chaitanya Sharma and Shweta Tripathi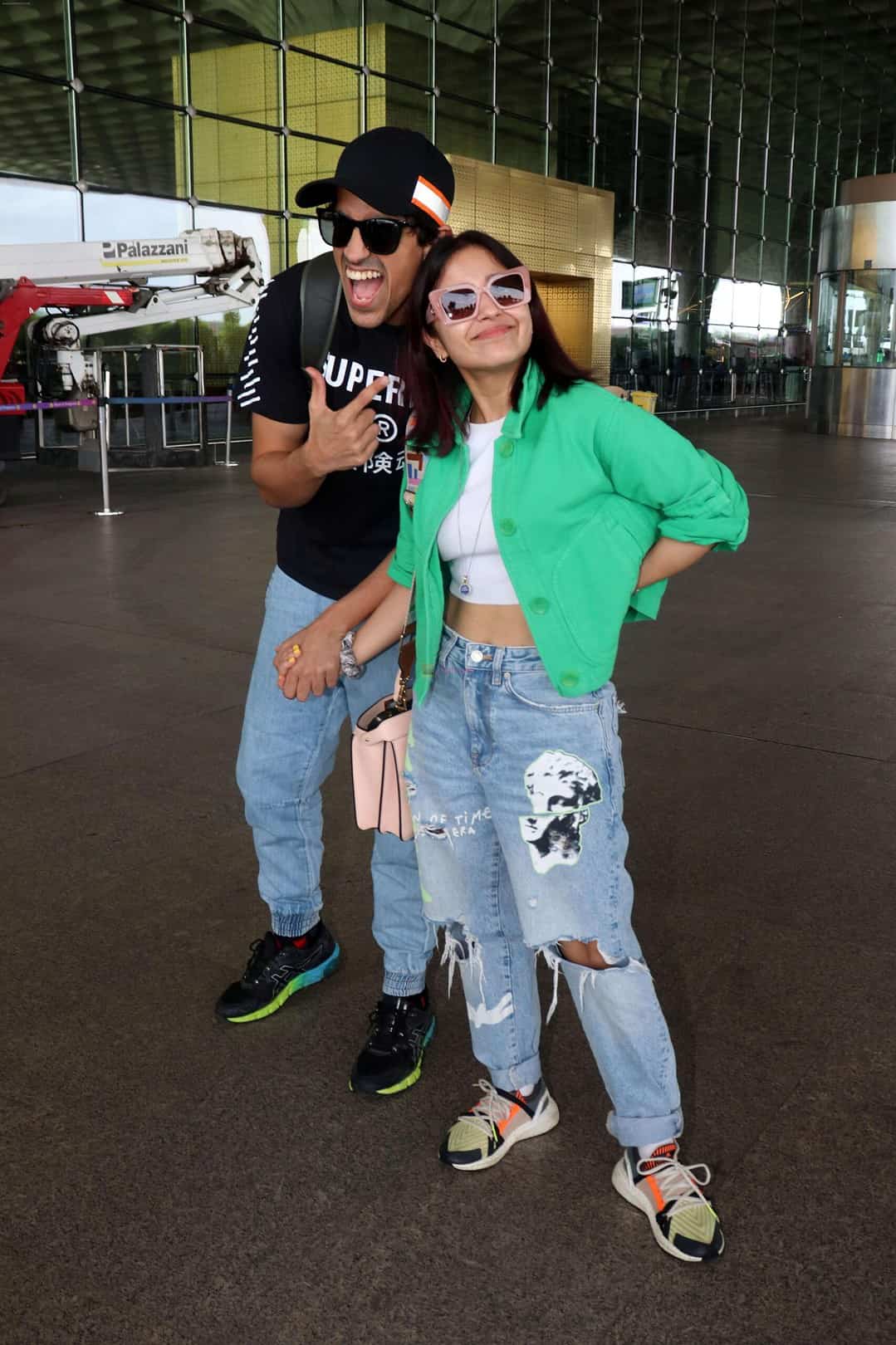 Rapper Chaitanya Sharma and actress Shweta Tripathi tied the knot after five years of courtship. Interestingly, there is an age difference between them – Shweta is five years older than Chaitanya. Their love story began at a theatre where they were both performing.
Parmeet Sethi and Archana Puran Singh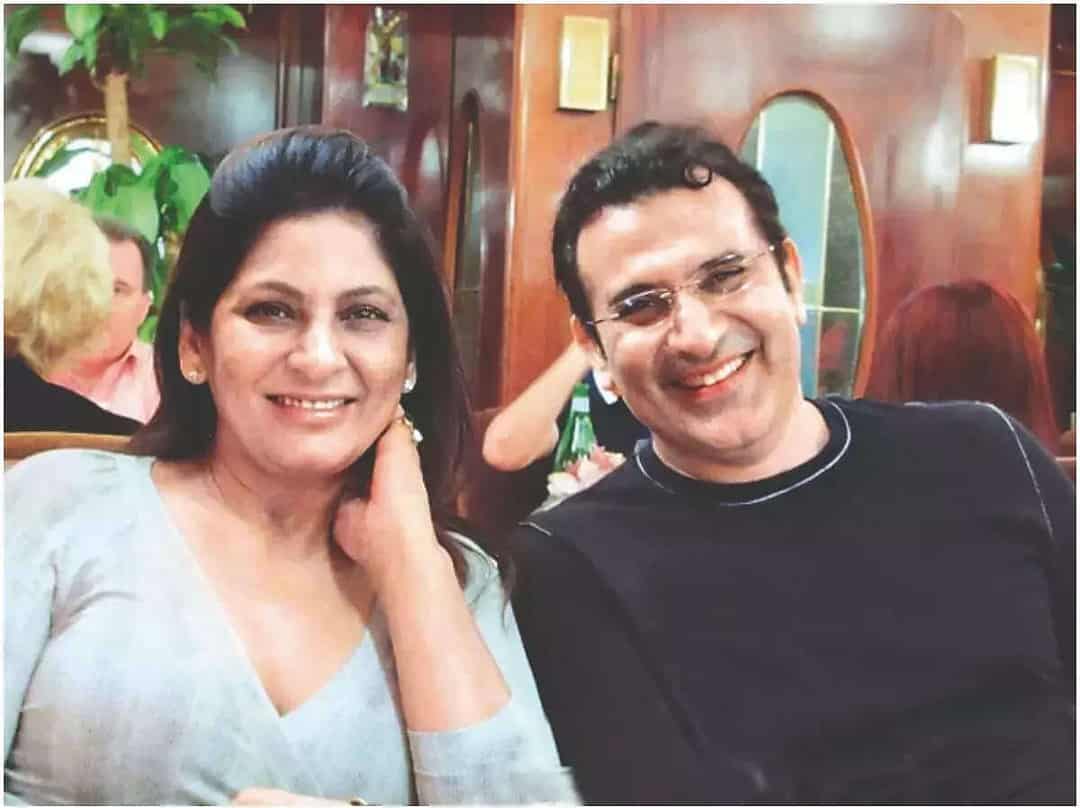 Parmeet, who is seven years younger than Archana, was smitten by her beauty and simplicity. This Punjabi couple has been going strong since 1992 when they fell head over heels in love with each other. After a failed marriage, Archana Puran Singh met Parmeet Sethi at a friend's place and hit it off right away. In Archana's words: "If age were the most important factor, then so many marriages with the right age gap would not have ended in divorce."
Zaid Darbar and Gauhar Khan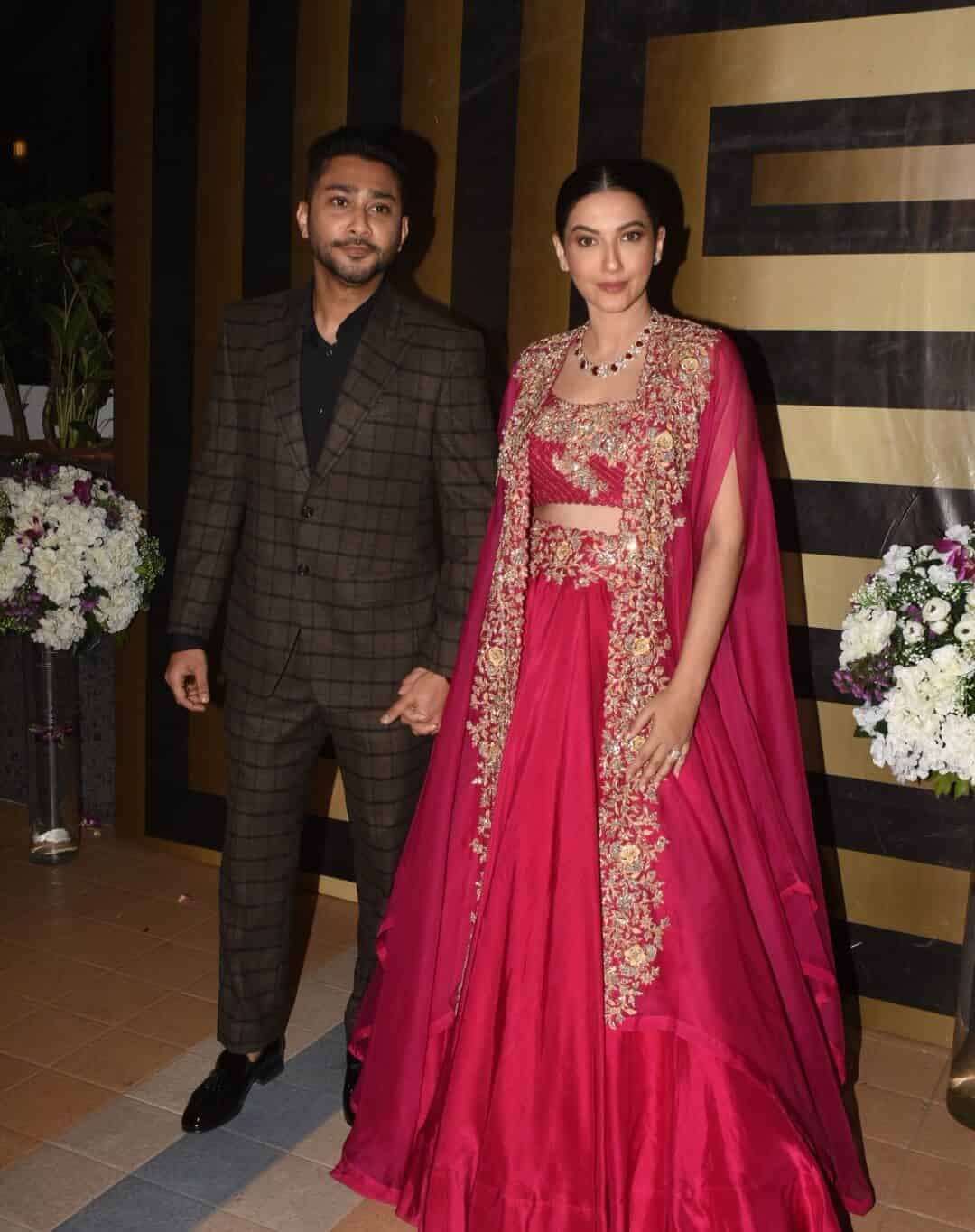 Zaid Darbar and Gauhar Khan tied the knot in December 2020 in an intimate ceremony. Their love story gained attention when Gauhar revealed that she hadn't noticed Zaid for some time before finally saying yes to him. They share a significant age gap of 12 years but seem to be deeply in love with each other.
Wrapping It Up
Love knows no boundaries, and age shouldn't be a factor when it comes to finding true happiness. These Bollywood celebs who are younger than their wives have shattered stereotypes. Their love stories inspire us all to believe that age is just a number, and true love transcends any societal norms or expectations.
Whether it's Vicky Kaushal and Katrina Kaif or Nick Jonas and Priyanka Chopra, these couples prove that love conquers all. May they continue to inspire others with their beautiful relationships and enjoy a happy and successful life together!