All Is Lost is a 2013 American survival film written and directed by J. C. Chandor. The film stars Robert Redford as a man lost at sea. Redford is the only cast member, and the film has almost no dialogue.Academy Award-nominated writer/director J.C. Chandor (Margin Call) takes the helm for this tense adventure drama about a man (Robert Redford) who must fight for survival after being lost at sea. ~ Jason Buchanan, Rovi.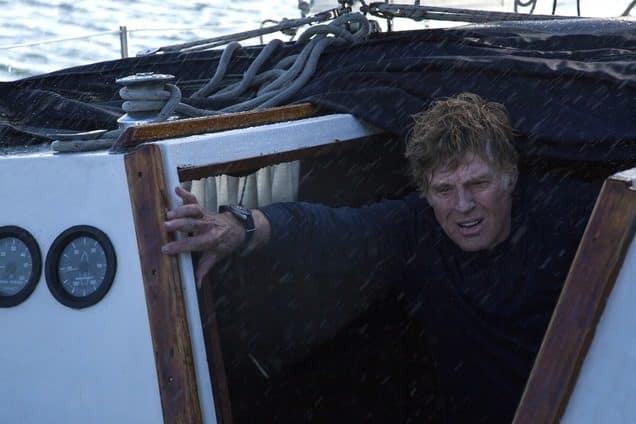 "All Is Lost 2013" Movie Review
Initial release: October 18, 2013 (USA)
Running time: 106 minutes
Screenplay: J.C. Chandor
Cast: Robert Redford
Producers: Neal Dodson, Anna Gerb, Justin Nappi, Teddy Schwarzman
PG-13, 1 hr. 46 min.
Mystery & Suspense, Action & Adventure
Directed By: J.C. Chandor
Written By: J.C. Chandor